Vikky loves dressing up in latex for events and attends trans and fetish conferences around the world. She met Rose through mutual friends on the London fetish scene. She has always found it difficult to find latex that suits her plus size, curvy shape in the most flattering way. Many ready-made latex companies do not create pieces in her size which is around UK 22.
Vikky and Rose have worked on a few projects together now. Vikky will ask for a few specific details to be incorporated into the design but is happy for Rose to come up with the rest. The second dress was to be knee length, with a keyhole, and to incorporate some of the RND signature bird's nest mesh pattern.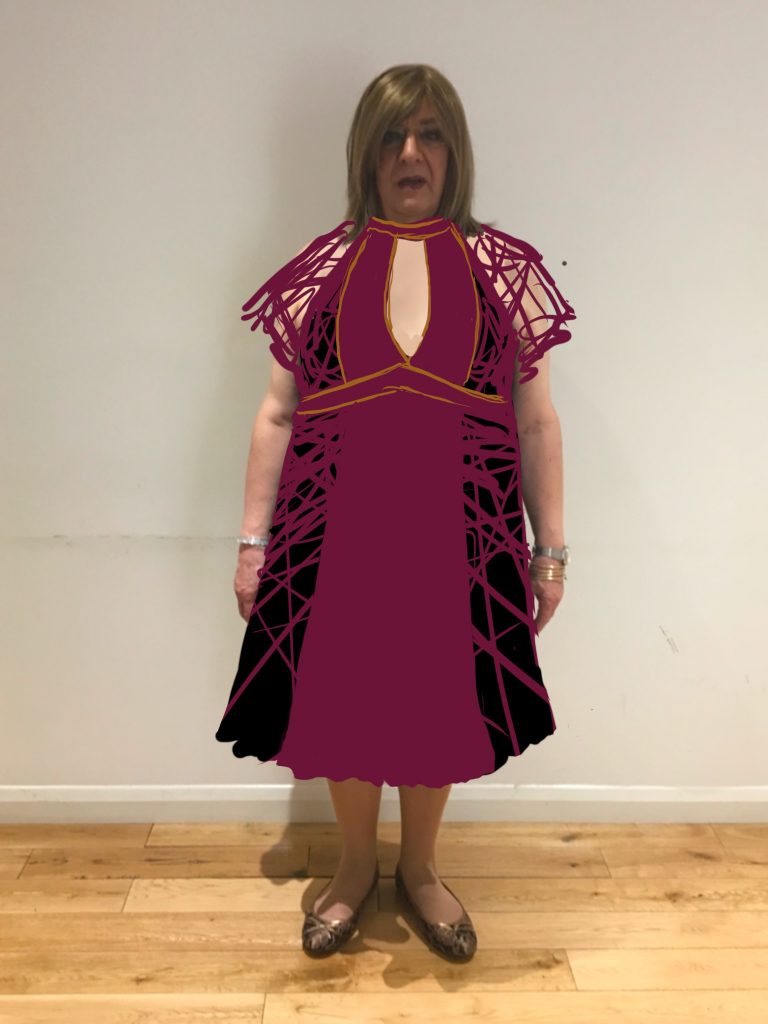 Rose always works out her sketches for a client on top of a photo of them. This helps clients to imagine how the dress will look, but most importantly means that the client's proportions are always being assessed. Design sketches can often elongate figures, which is unhelpful when then trying to scale certain designs for different body shapes.
The final design used the crossfade technique, which involves the liquid latex mesh being poured onto latex sheeting. For the design, Rose needed to colour match her liquid latex to a specific sheet colour made by a manufacturer.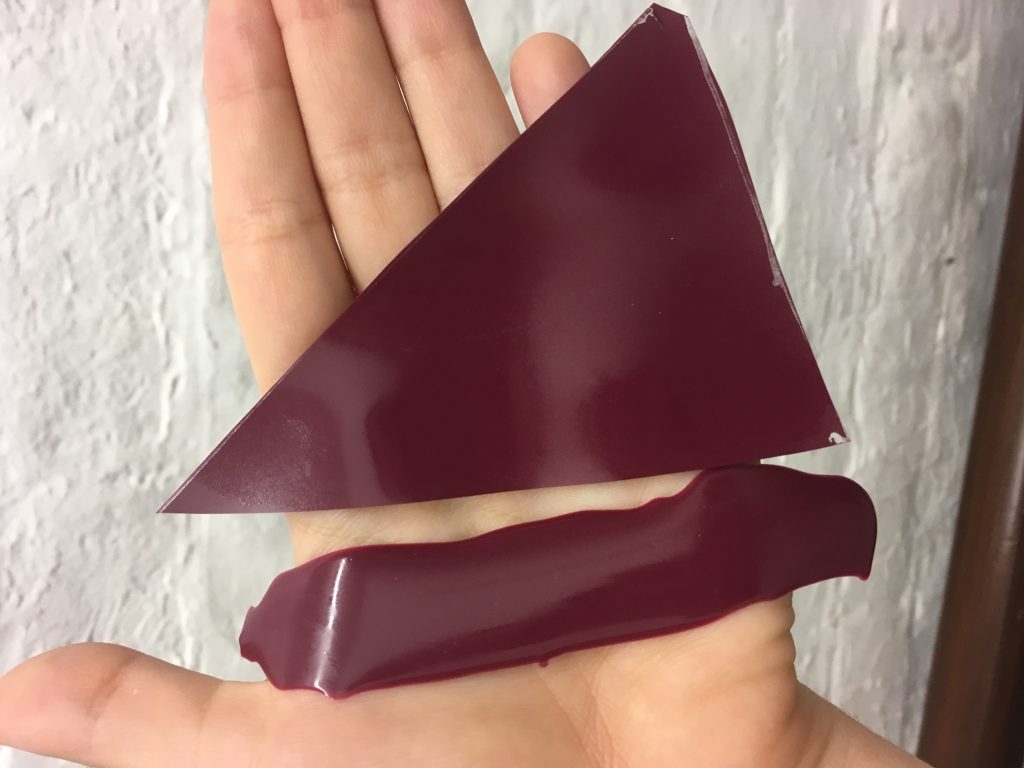 As with every custom made garment, there are at least two fittings—one initially to see how the new pattern works, and again when the dress is finished. If Rose or Vikky were not happy at the second fitting then work would continue on the dress.
We couldn't be happier with how this latex dress turned out. Vikky has reported receiving numerous compliments when're she wears it. This custom order took around 12 weeks to complete from start to finish.