Richard found Rose's work while searching on Etsy. He wrote enquiring if the ink blot latex shirt could be ready in time for a specific Torture Garden event in London. He was also hoping for a different colour combination than what was shown on the listing.  As all pieces are made-to-order it is very easy to incorporate customisations.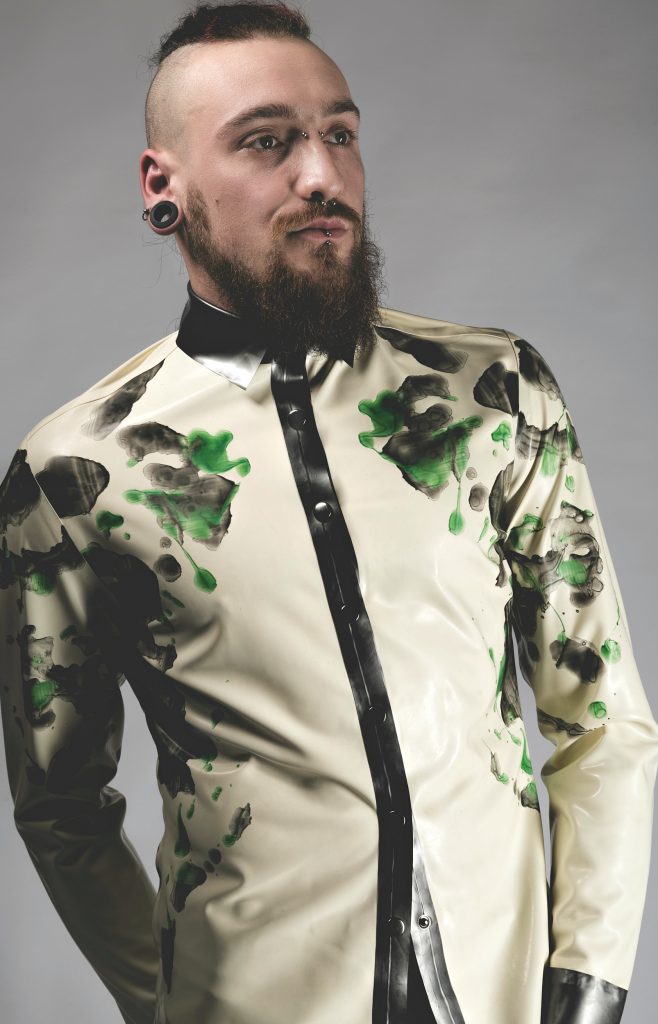 Richard knew that he'd like to have a red ink blot as green isn't really his style. This listing states that the latex shirt can be made in any colour of sheeting with any colour of ink blot comprised of two colours.  Rose experimented with some combinations: dark red with black, dark red with bright red, and bright red with orange.  Rose actually experimented with quite a few other options but these were the top picks which she sent to Richard to choose from.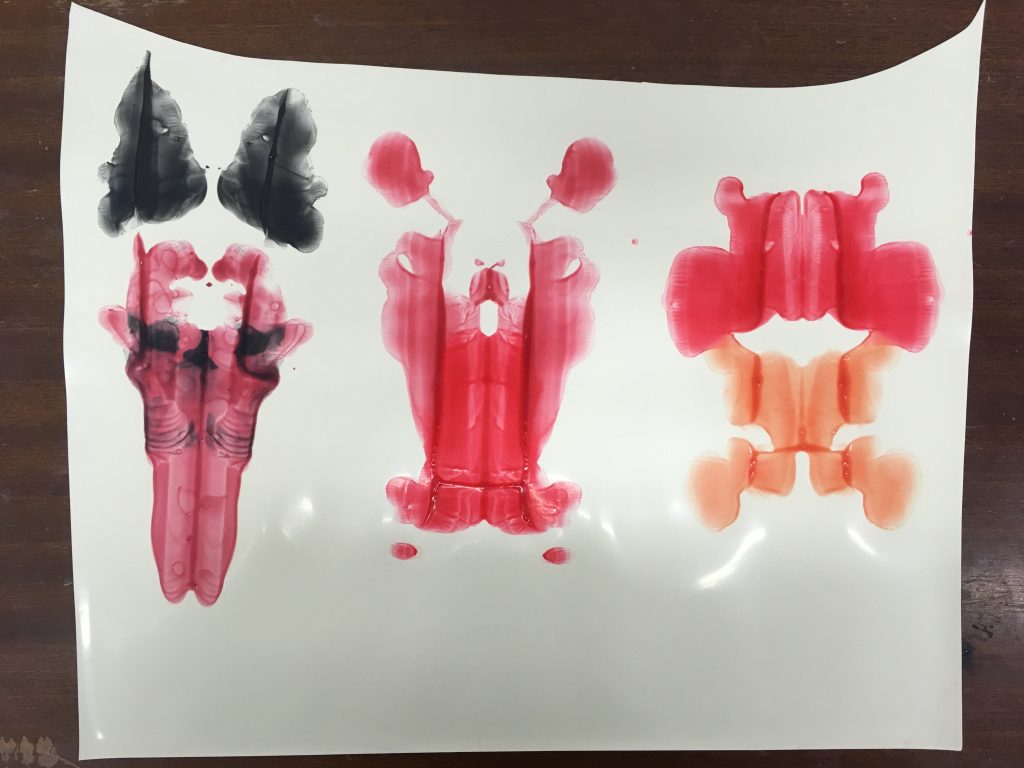 Richard was in love with the dark red and black blot. Rose used this combination to make up his latex shirt. Each ink blot item is unique and different. The blots are created by hand using liquid latex. Rose finished making up the shirt and got it to Richard in time for him to wear it to Torture Garden.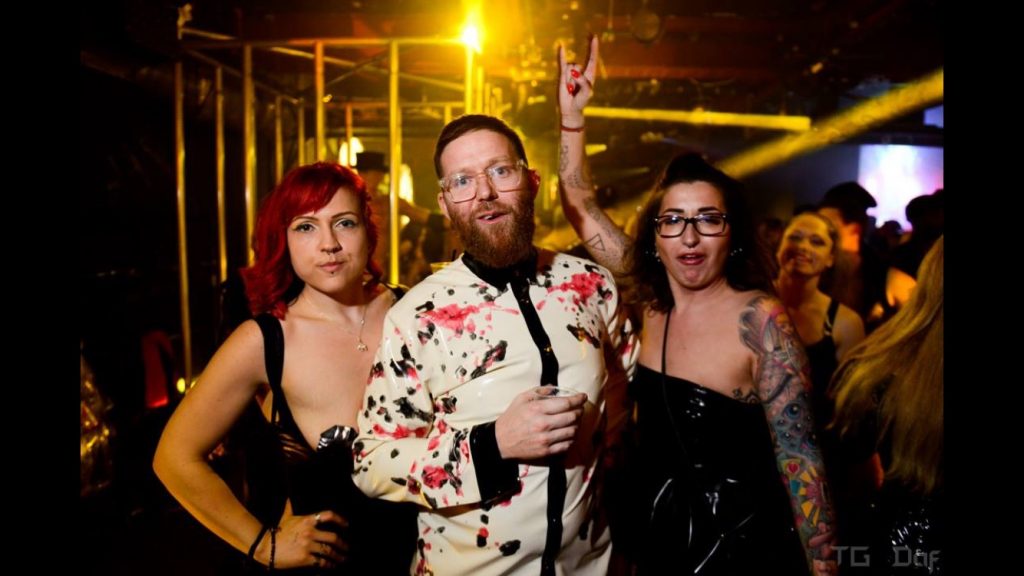 Since then, Richard has purchased another garment from Rose and reports that he continues to receive lots of compliments whenever he wears his RND pieces out and about.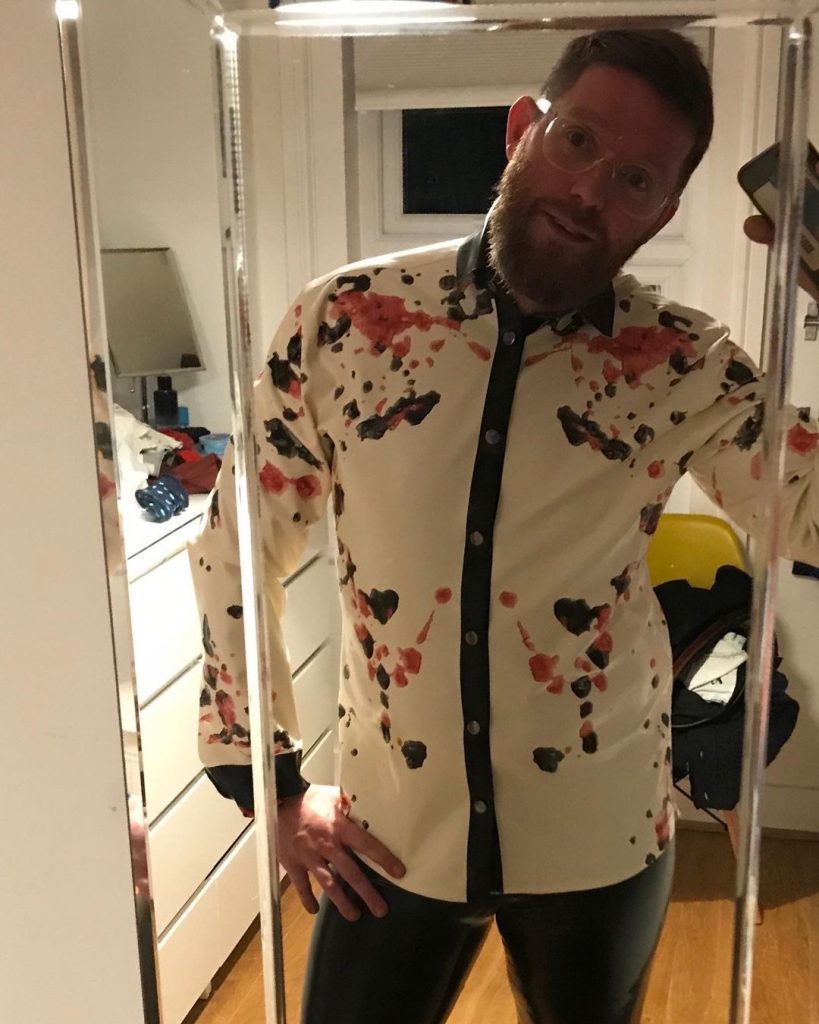 Here's what Richard posted as his review on etsy of his experience working with Rose.
"Had repeated and beneficial communication from Rose Noir through the process — double checking my measurements helped ensure the delivered shirt was perfect. Great cut. Great colour. Quality garment."

Would you like your own RND garment? If you're not sure where to begin or would like to chat through ideas with Rose about a custom project you can book a call with her here.